Madagascar is probably most widely known for its funny animation movies, but in reality, it is a fascinating place with a unique fauna: 90% of its wildlife does not exist anywhere else in the world
It belongs to the continent of Africa but the majority of the population is of Asian descent. Sailors from Borneo first settled on the island. It is also a land of extreme climates. The climate is humid in the mountain areas while parts of the lowlands are very dry.
We start the trip in the central highlands in the capital Antanarivo. After a day trip visiting its most famous lemurs and an old palace, we ride eastward. We ride adventurous routes: visiting the beautiful parks of Tsingy and Isalo, driving on long off-road stretches through the west coast, taking a boat trip to see the whales, and passing through the Tsiribhina gorge. This is a varied journey through desolate lowlands and beautiful mountain areas.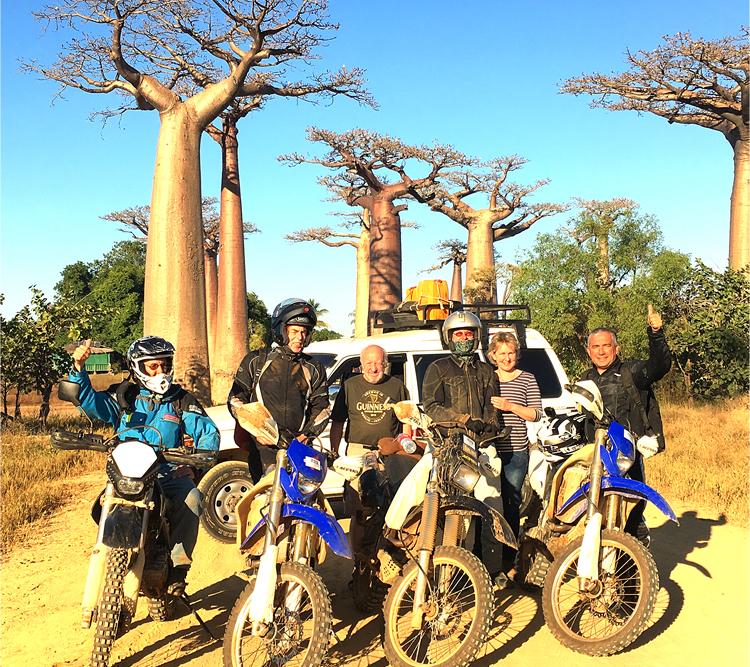 Tourdetails

Tourcode:

MAD

Category:

Adventure

Group size:

6 - 10

Days:

19

Price:

From 4.995,-
departures

Tourcode

Departure

Status
Routemap