The two countries share such a long border but remain very different lands. Vietnam is busy and densely populated whilst in Laos time seems to have stood still for centuries. Although the countries are almost equal in size, Vietnam has a population almost twenty times that of Laos.
The northern regions of both countries give a blended mix of vivid nature, voluptuous landscapes and a vibrant culture.
We start the trip in the busy and buzzing city Hanoi, but quickly find our way into the country side, driving past rice fields and limestone rock formations, and trough many villages with different ethnic groups. As soon as we enter Laos, the traffic becomes suddenly much more quite, and the scenery more green. It will be road trips mixed with curves, dirt and bumps. And off course temples, pagodas, rice fields and rural villages.
Driving back into Vietnam will wake us up again with the traffic and the speed of development. But we will also follow the off the beaten track, taken the back door roads and drive above the clouds.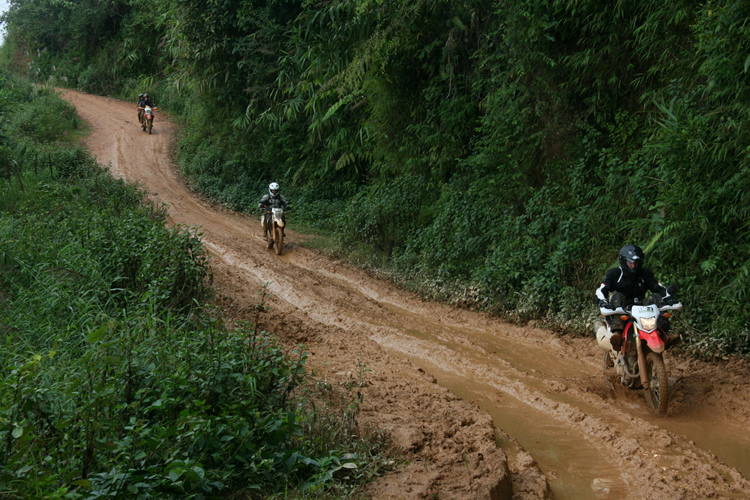 Tourdetails

Tourcode:

LAO

Category:

Adventure

Group size:

6 - 12

Days:

14

Price:

From 2.525,-
departures

Tourcode

Departure

Status
Routemap